Apegada cien por ciento a su tradición y calidad artesanal, la reconocida marca de origen italiano presenta esta colaboración espléndida con el talentoso estudio de diseño con sede en Milán, Servomuto.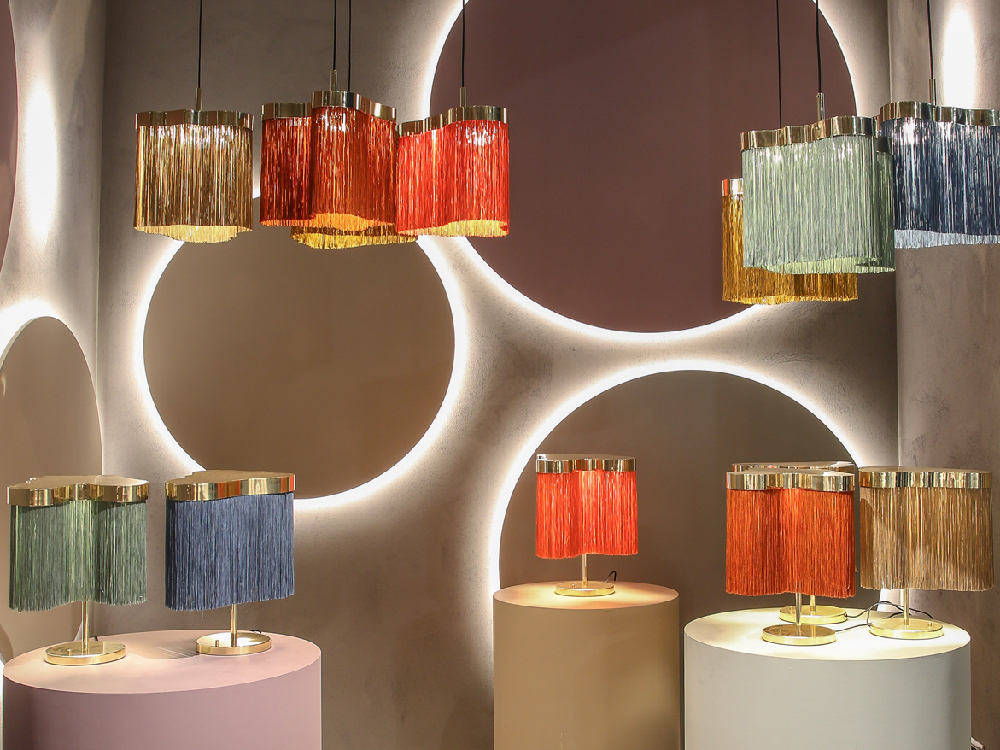 Durante la pasada edición Euroluce 2019, las mejores marcas del mundo de la iluminación presentaron sus productos más nuevos y algunos otros renovados. A partir de entonces, poco a poco, nos han dado detalles técnicos y creativos de todas estas piezas que pudimos conocer en el evento más grande del diseño en el mundo.
Contardi, una marca de origen italiano de tradición, ha sido una de las grandes protagonistas de la iluminación y así se refleja en su Nueva Colección 2019 que incluye esta nueva lámpara signada por el prestigiado estudio creativo. Con algo de historia colaborando juntos, Contardi y Servomuto han sido caso de éxito y gran aceptación mundial, como pudo apreciarse en su pasado trabajo en conjunto, Calypso.
Inspiraciones ilimitadas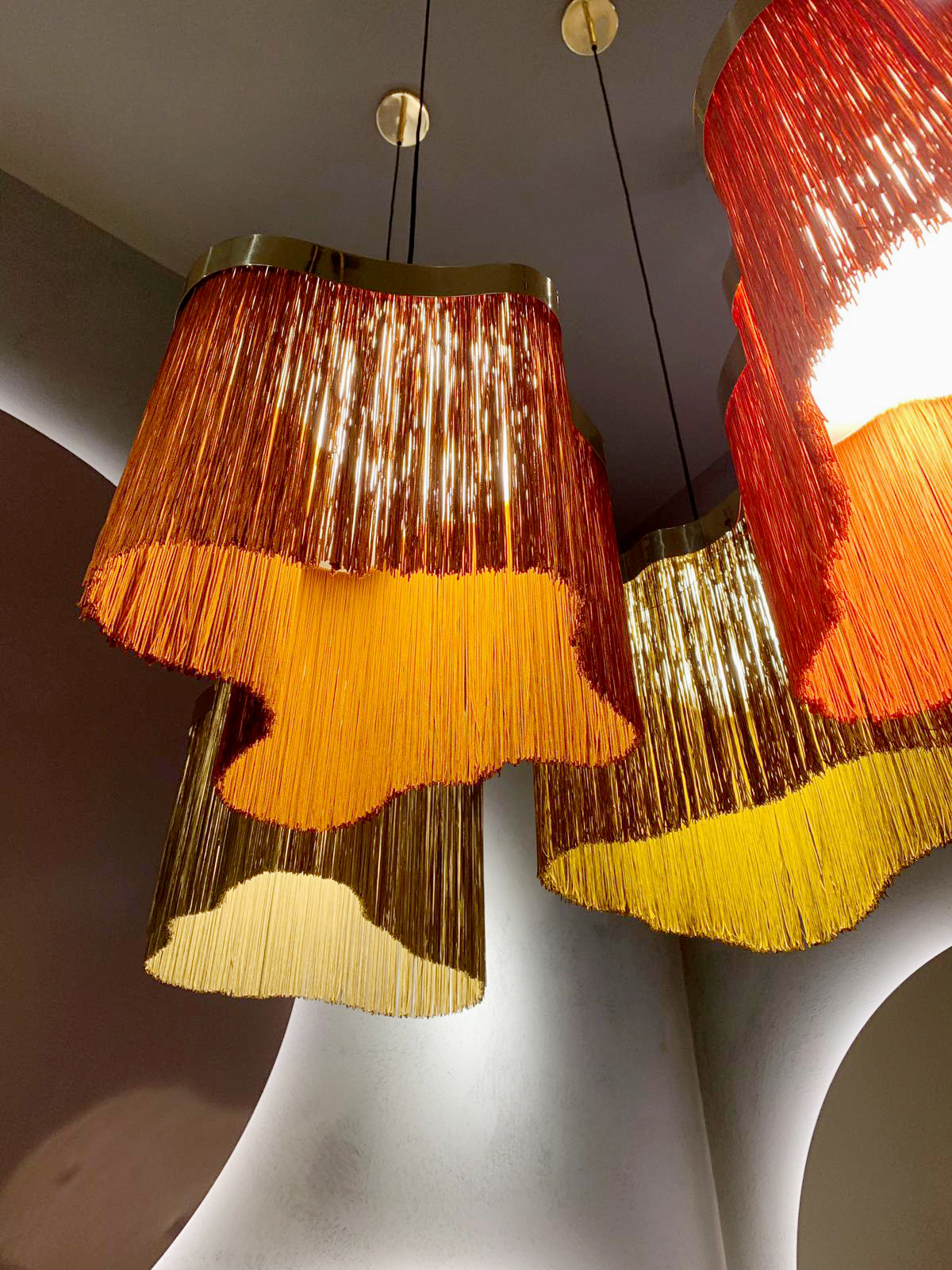 La serie Arcipelago está inspirada en los contornos de un archipiélago ideal, en el que diferentes formas orgánicas se unen y crean ilimitados paisajes. La pantalla, que promete ser icónica, se compone de infinidad de flecos de acrílico y seda, cuyos colores están disponibles en una buena gama de opciones y que recuerdan los tonos naturales de la tierra y el mar. Son completamente hechos a mano y producidos con un método tradicional, que data de 1700, para el cual los maestros artesanos todavía usan los mismos telares de madera.
La colección se compone de lámparas colgantes y de mesa en dos formas, caracterizadas por una pantalla amplia con los flecos referidos y que son la distinción del trabajo del estudio autor, Servomuto. Este siempre ha conservado la tradición clásica al máximo con un toque sofisticado en la realización de sus lámparas, cuyo bello resultado se debe al cuidadoso trabajo de verdaderos artesanos italianos locales, que trabajan a mano e individualmente pieza por pieza. La base y la estructura de las Arcipelago están hechas con latón pulido original, detalle que, sin duda, enriquece la belleza del producto. La fuente lumínica es una placa led, que puede variar de iluminación gracias a que tiene integrado un regulador de intensidad trifásica en la base (en la versión de mesa).
Contardi es una de las marcas aliadas de Diez Company y varias de sus piezas están disponibles dentro de su amplio portafolio de productos.
Completely committed to its tradition and handcrafted quality, the renowned Italian brand introduces this splendid collaboration with Servomuto, the talented design house based in Milan.
During the last edition of Euroluce 2019, the best brands in lighting introduced their newest products and some renewed ones. Since then,  little by little, they have given us technical and creative details about all those products we saw in the biggest design event in the world.
Contardi, an Italian brand, was, and still is, one of the main protagonists in lighting. This is reflected in its New 2019 Collection, which includes this new lamp signed by the prestigious creative house. Having already collaborated in the past, Contardi and Servomuto have achieved success and worldwide acceptance, as can be seen in their last joint effort, Calypso.
Limitless inspiration
The Arcipelago series is inspired by the contours of a perfect archipelago, wherein different organic forms come together creating boundless landscapes. The shade promises to be iconic. It consists of an infinite number of acrylic and silk fringes, available in a wide range of color options, reminiscent of the natural hues of both land and sea. They are entirely handmade by master artisans using wooden looms in accordance with a traditional method, dating back to the 1700's.
The collection is made up of pendant and table lighting in two shapes, characterized by a wide shade with fringes, a staple of the design house Servomuto. Servomuto has, at its best, always preserved its classic tradition, with an added touch of sophistication in the production of its lamps. Their beauty is the result of the painstaking work of true local Italian artisans that work each individual piece by hand. The base and structure of the Arcipelago are made of original polished brass, a detail that, undoubtedly, enhances the beauty of the product. The light source is a LED plate that can be regulated through a 3-phase dimmer switch located at the base (table version).
Contardi is part of the brand alliance of Diez Company and many of their items are available in the wide portfolio of products.